Adding your logo is a quick process, follow the steps below to get the logo added to your new website.
Open the Site Editor
You can access the Site Editor using 2 methods. If you're on the front end of the site, select Edit Site in the WordPress admin bar.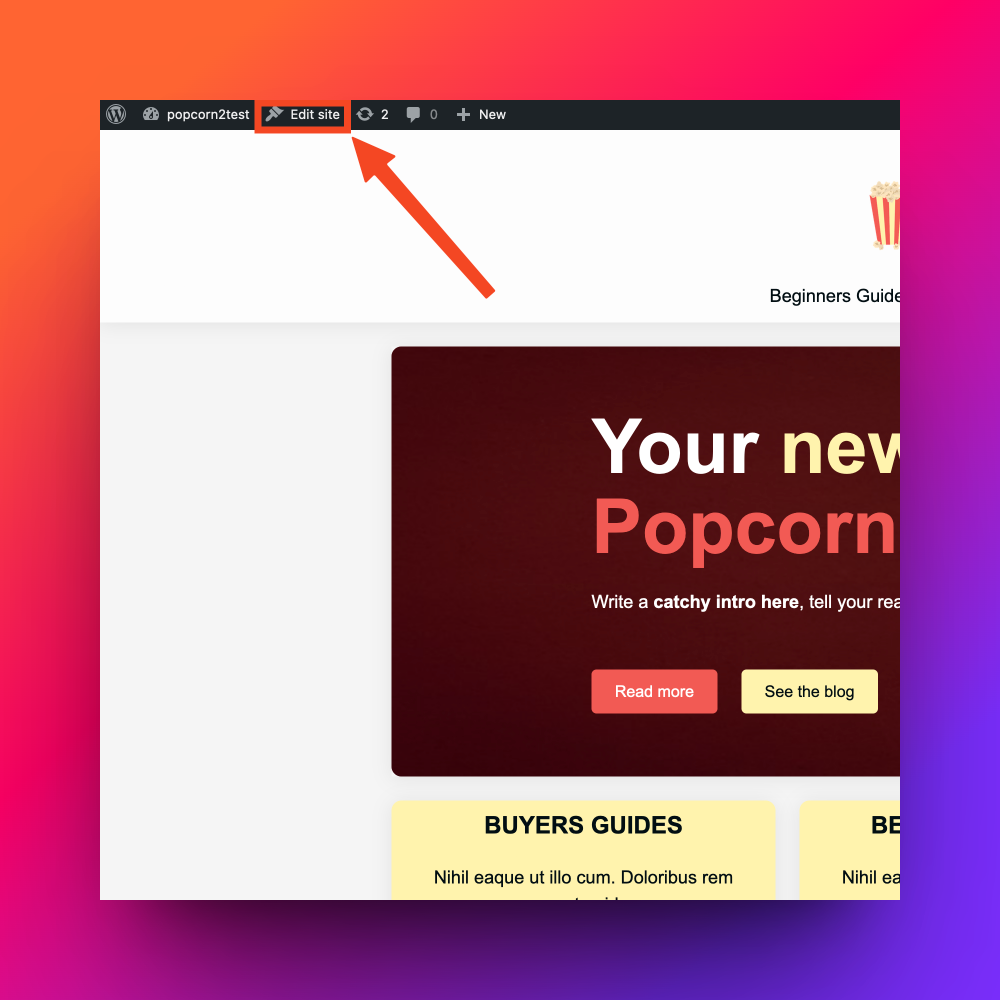 Alternatively, from the WP-Admin dashboard, Go to Appearance > Editor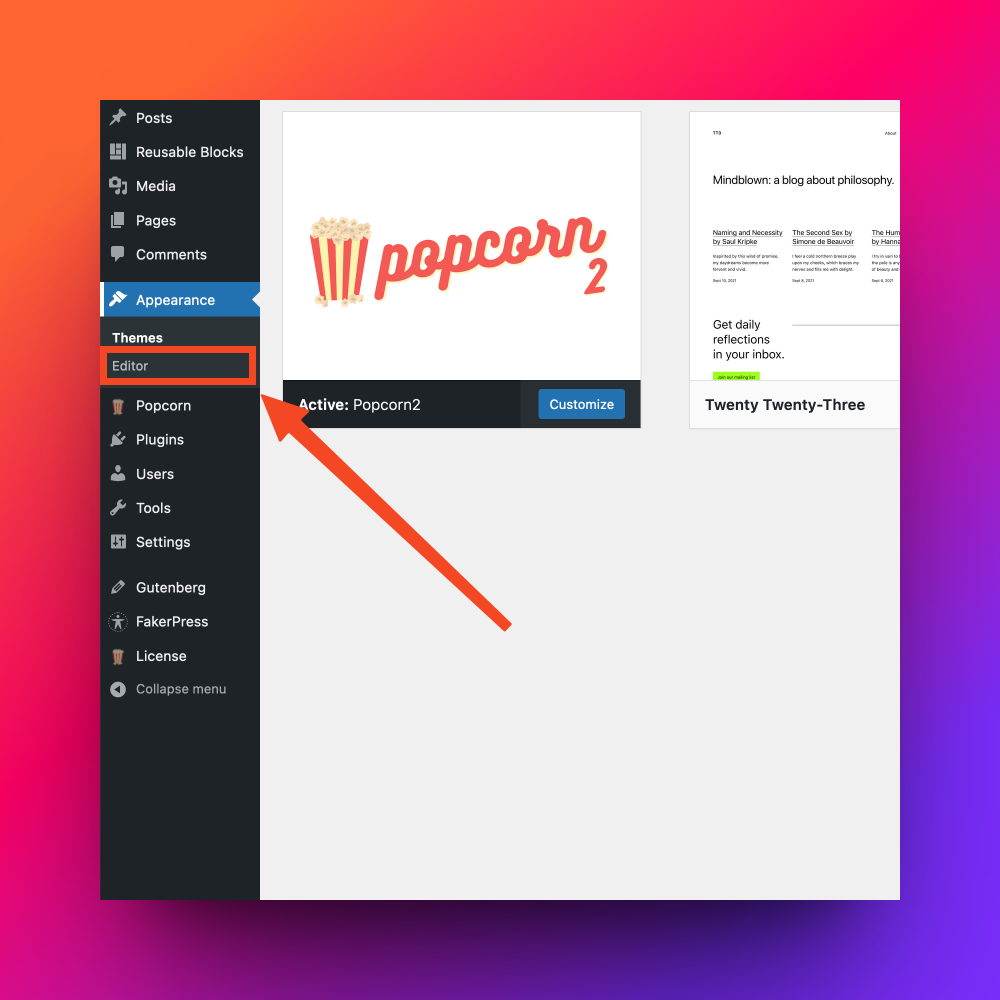 Locate Template Part
Once you have opened the Site Editor, find the template part that is used for your header.
Note: If you are using multiple headers for different layouts or special landing pages, you would need to make changes on all header template parts that you are using across your site.
Once in Site Editor, Navigate to Template Parts.
Open the template part that you want to change.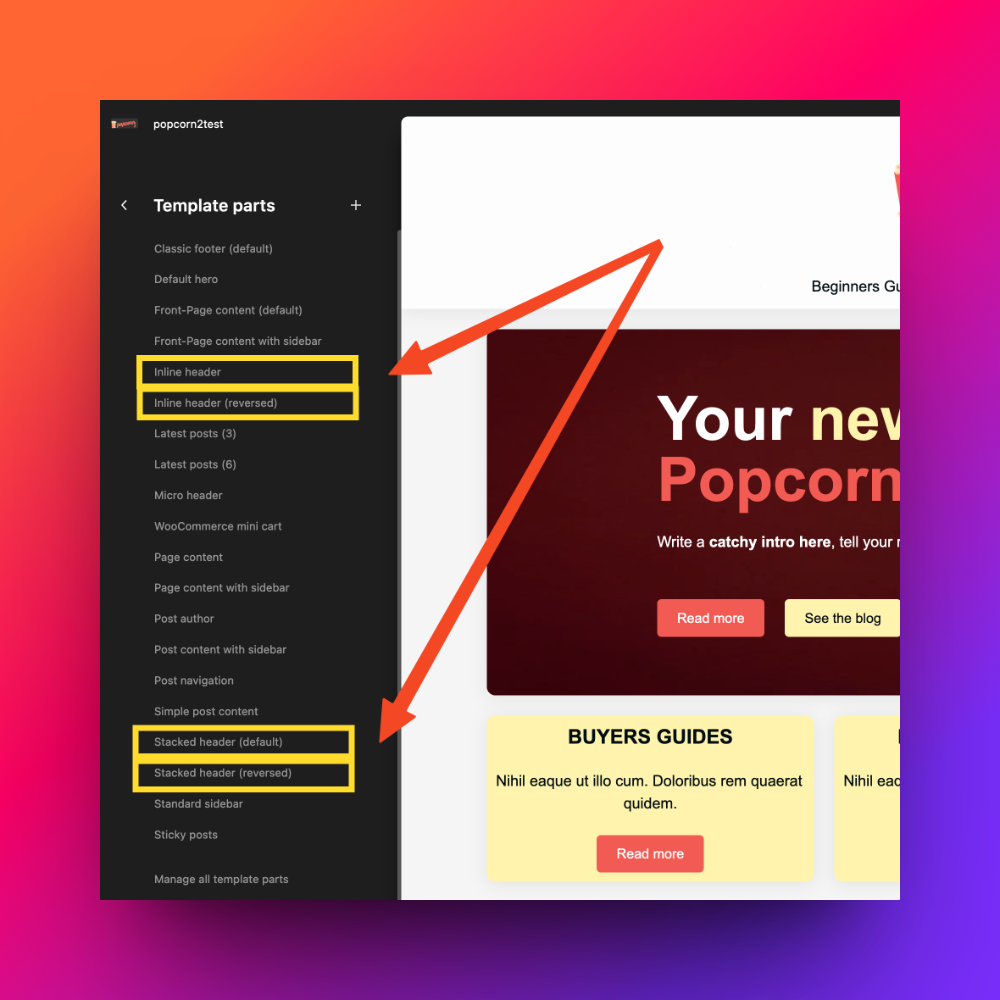 There are 4 Template parts included with Popcorn Theme and they are:
Stacked Header
Stacked Header (Reversed)
Inline Header
Inline Header (Reversed)
In this guide, we will change the Stacked Header (default)
Click on Stacked Header (default)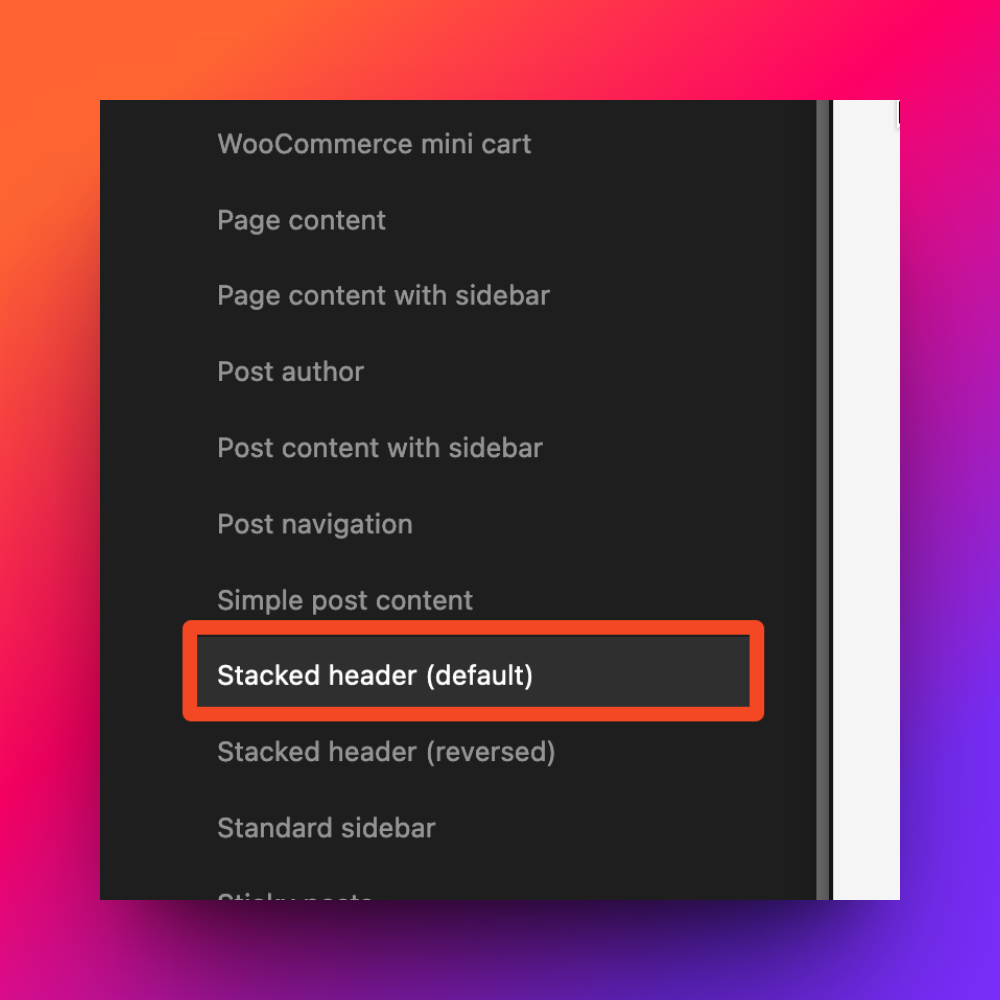 Upload logo
You're now ready to upload your logo, follow the steps below to edit the template part.
Top Tip! For a better experience, we recommend enabling List View. You can also set this to open every time you load the Site Editor. Read more here.
The default headers are:
Stacked header (default)
Stacked header (reversed)
Inline header
Inline header (reversed)
For this example, we will amend the Stacked header (default), click the template.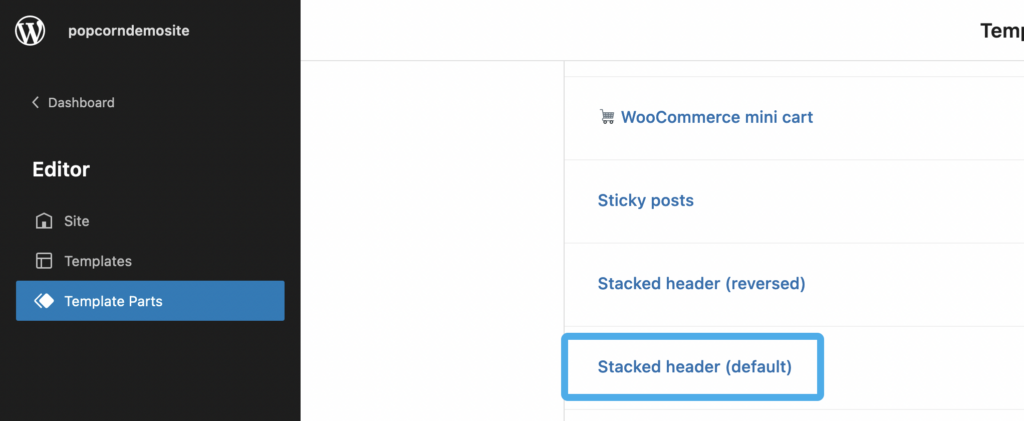 Open List view, and locate the Site Logo.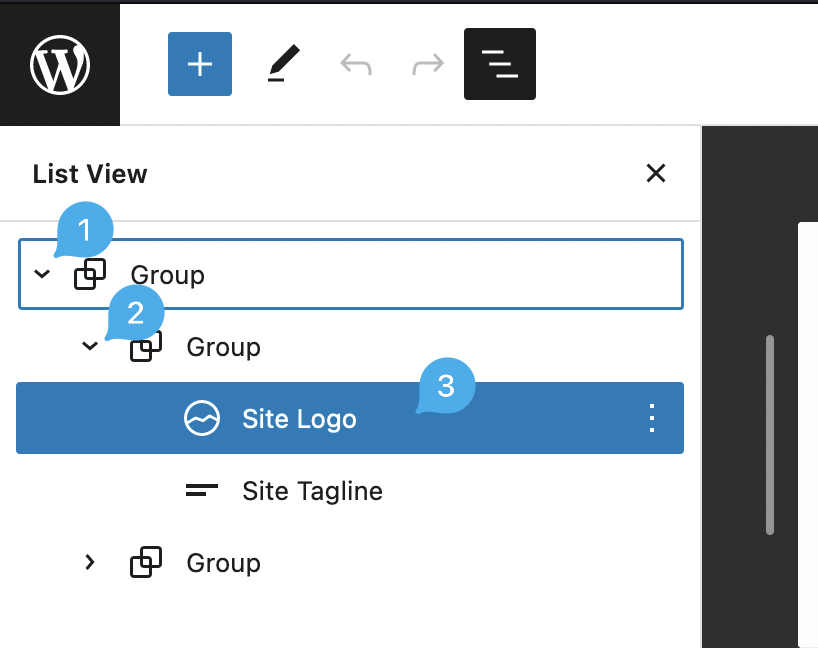 Click the upload icon to upload your site logo.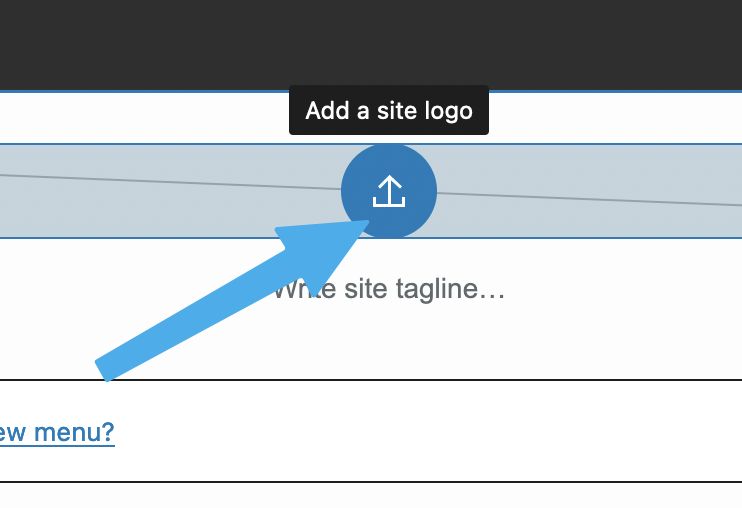 Once your logo is uploaded, now click Save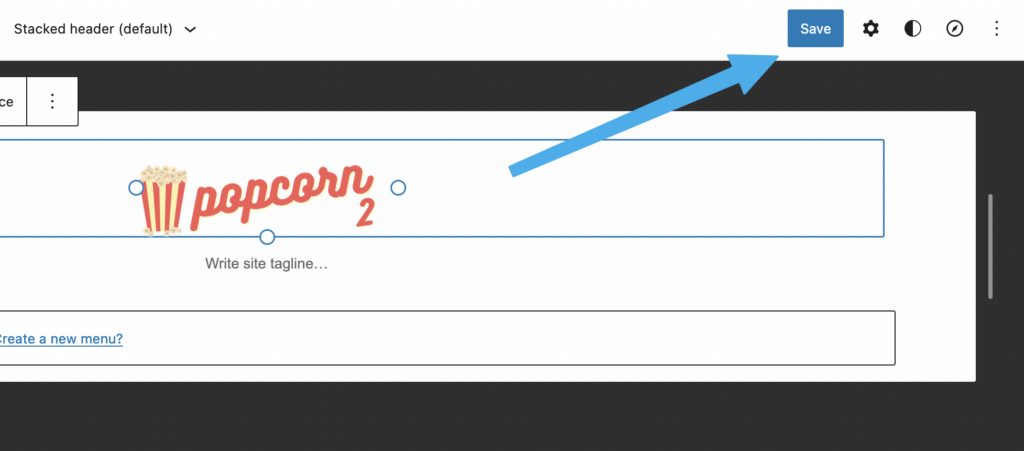 Thats it – you have uploaded your logo! 🎉
Maybe now set up your site tagline…