Install WordPress
Installing WordPress is the same for any other site. There are no special requirements to get Popcorn2 setup.
If you would like to do some testing only, we would recommend Local by flywheel. This gives you a great WordPress test environment for you to test and develop your affiliate site fully with PopcornTheme.
Another option is to use your hosting provider. Most providers have scripts available to install WordPress. Follow their guides to get you started.
When you're all ready, login to your WordPress dashboard.
Top Tip! To login to your dashboard, go to the url and add /wp-admin/
For example https://youramazingwebsite.com/wp-admin/
Install Popcorn2
Installing Popcorn2 is the same as any other theme. Once you're logged into your dashboard, follow the steps below:
Download the theme
Logon to your account on popcorntheme.com. Go to the downloads section and download the theme (Popcorn2.zip) to your local device.
Upload the theme
In your WordPress dashboard, Go to Appearance (1) > Themes (2)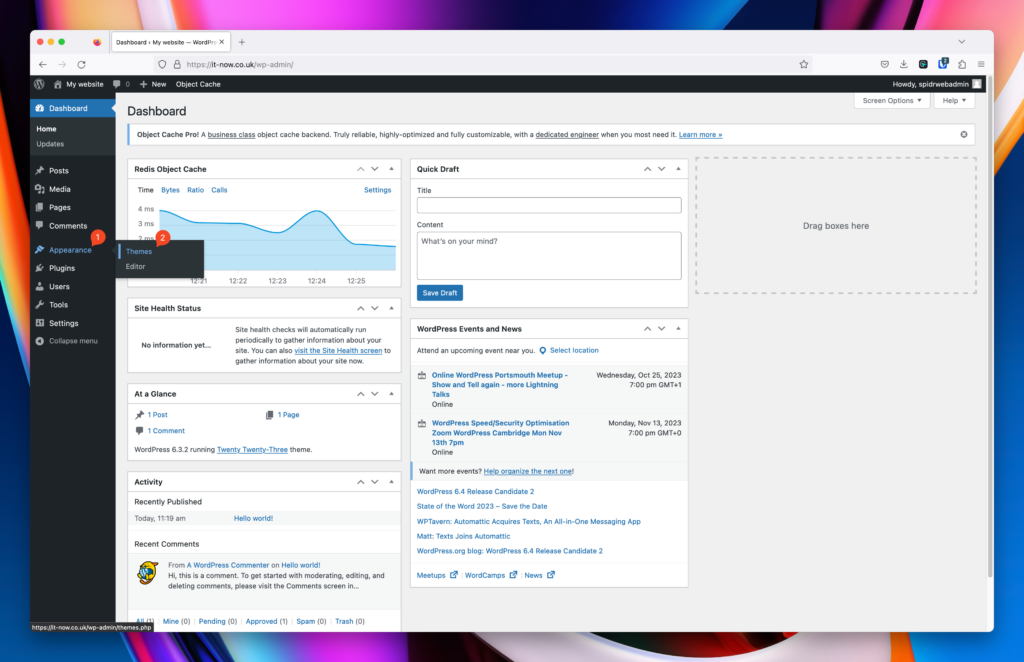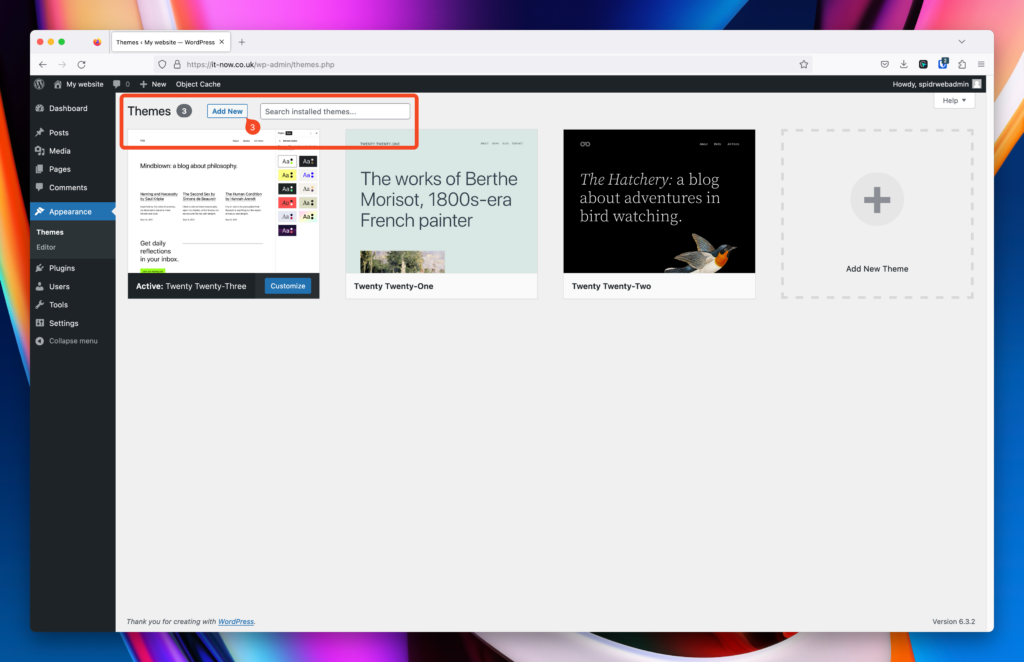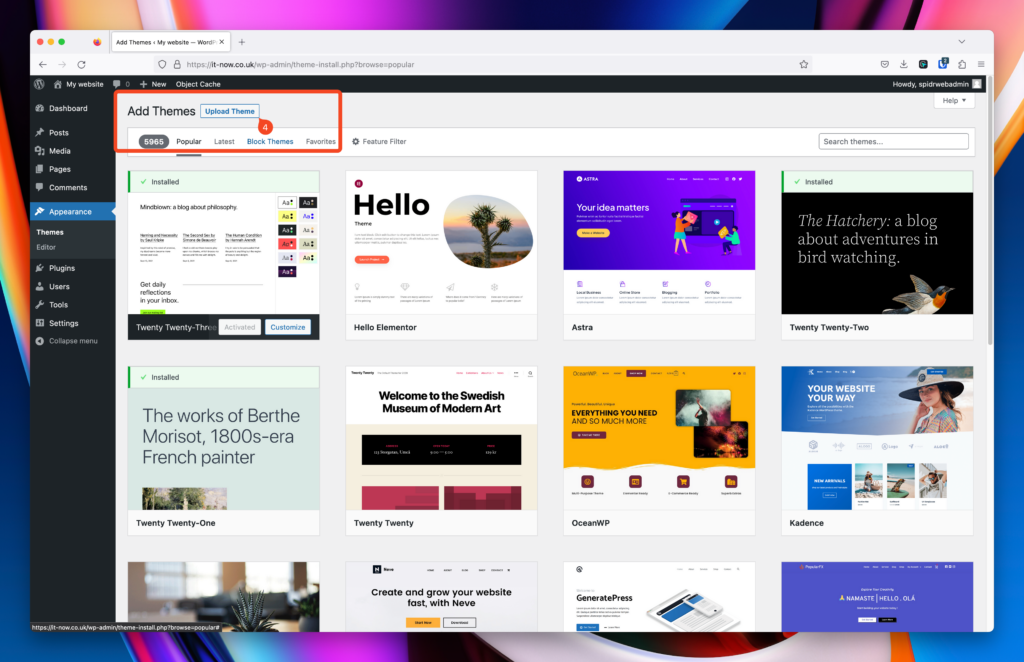 Click Browse (5), upload your zip file (popcorn2.zip) and click Install Now (6).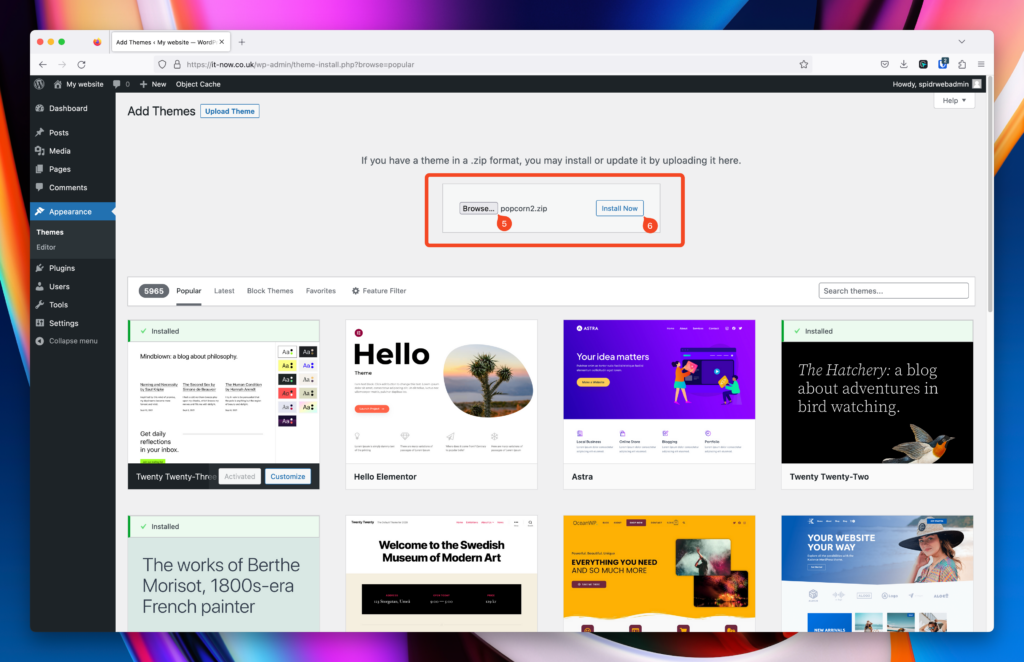 Activate Popcorn Theme
Now that the theme is installed, you will need to activate it.
Straight after installation, you will be prompted to activate the theme. Click Activate (7).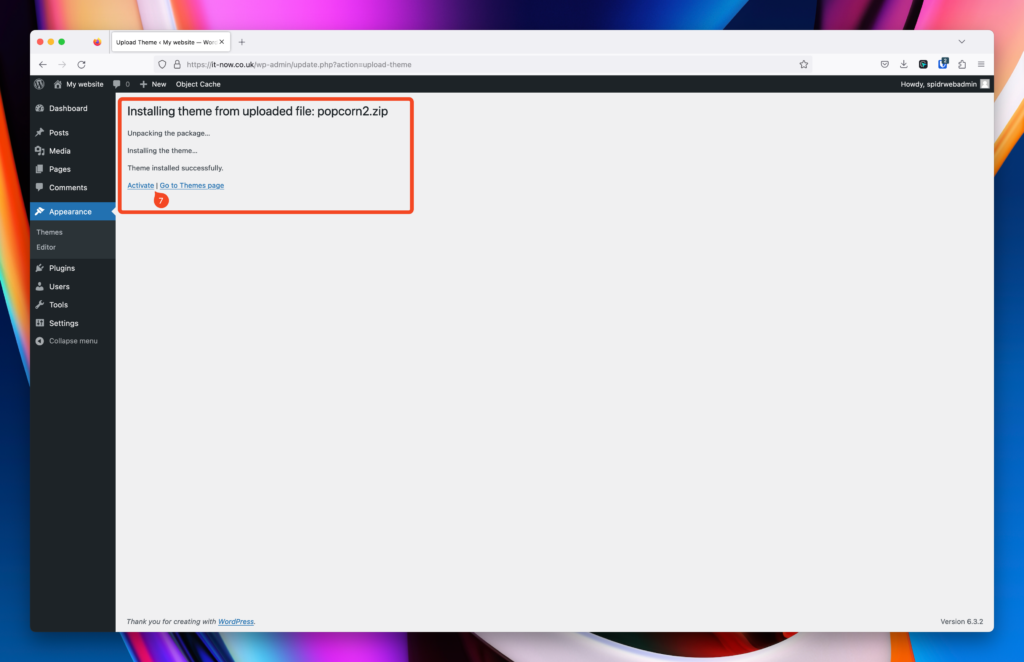 If you missed the activation part, you can activate via Appearance > Themes and then Activate (7) there.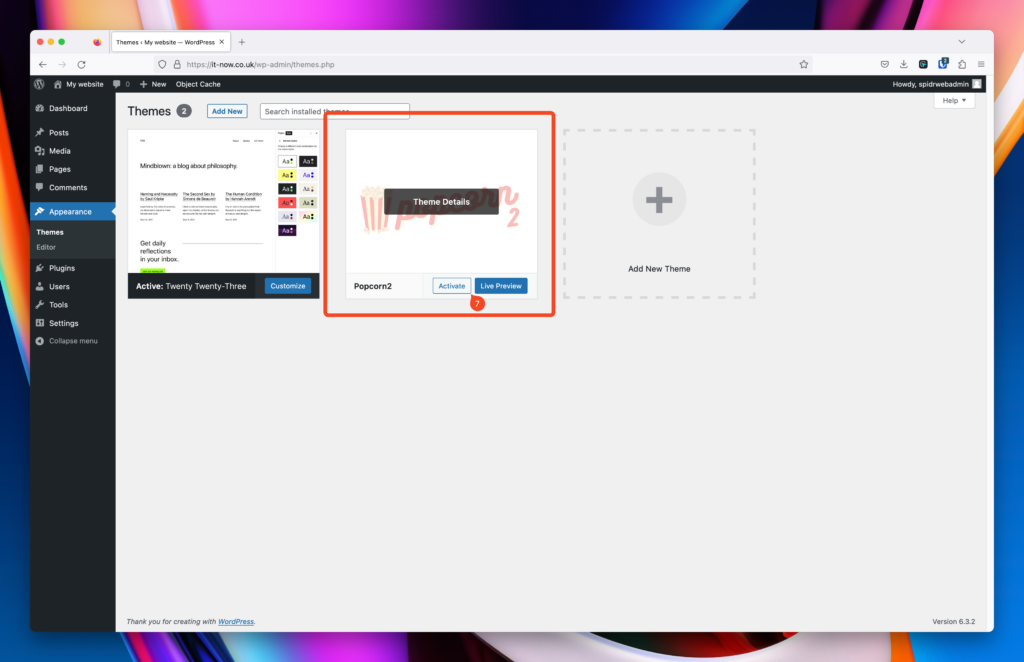 License PopcornTheme
Poipcorn Theme should now be activated. In order for your affiliate site to get security, bug fixed and feature updates you will need to add your license.
Logon to your account at popcorntheme.com and add retrieve your licence key. This should have been emailed to you as well. If you do not have it, feel free to log a ticket on PopcornTheme.com.
Click on Enter Your License (8).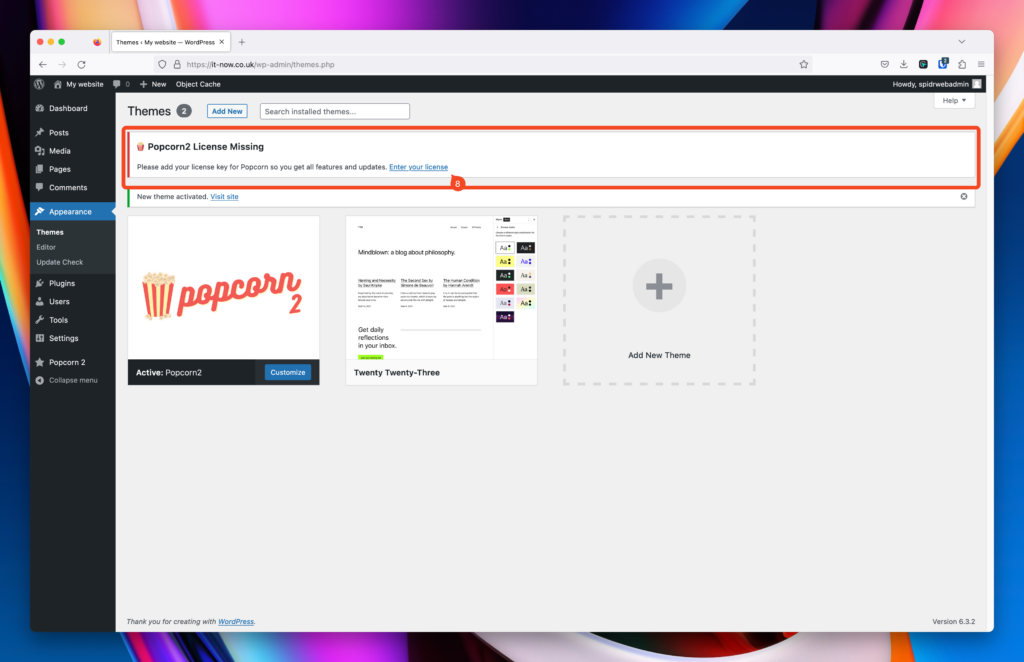 Add your key (9) and your registered email address (10).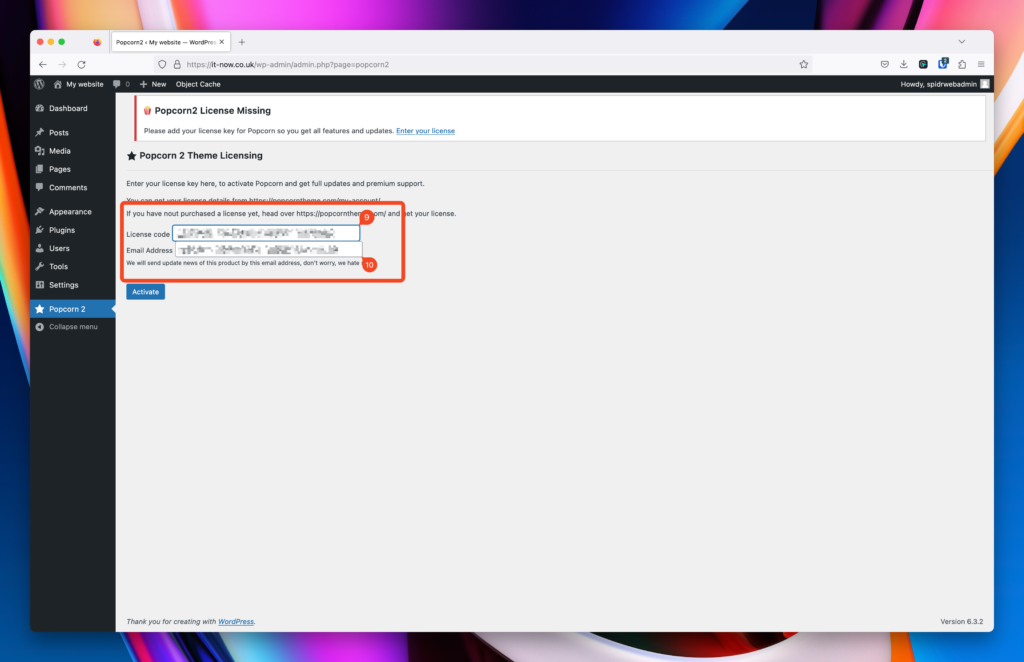 You should now see that Popcorn Theme is licensed. Should you need to deactivate1 you can do from this screen. Popcorn 2 > Deactivate.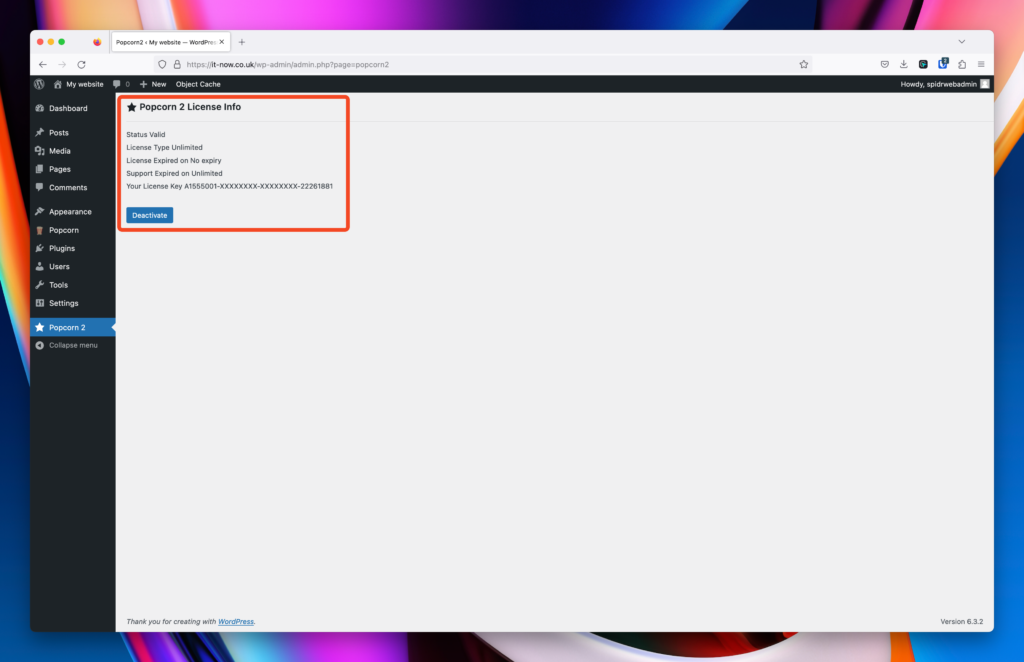 Install Gutenberg (Optional)
Gutenberg is no longer required as part of PopcornTheme since WordPress 6.2. Although it does bring some extra features which are normally released in a future update of WordPress core.
Once you have activated your theme, you can optionally install the Gutenberg plugin.
Head over to Plugins (11) > Add New (12).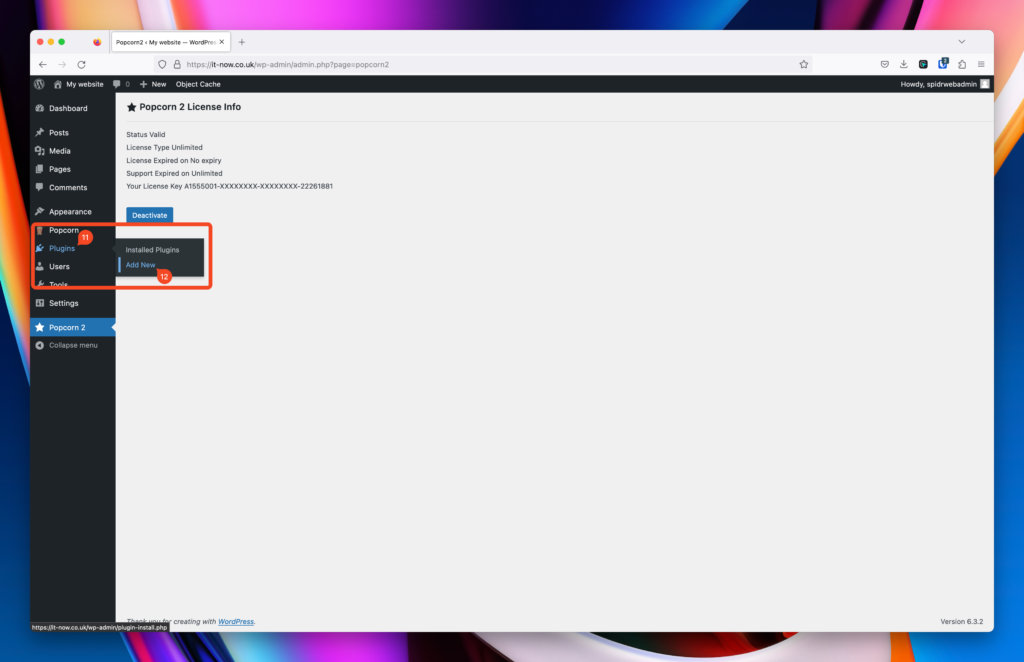 Search for Gutenberg (13) and click Install Now (14).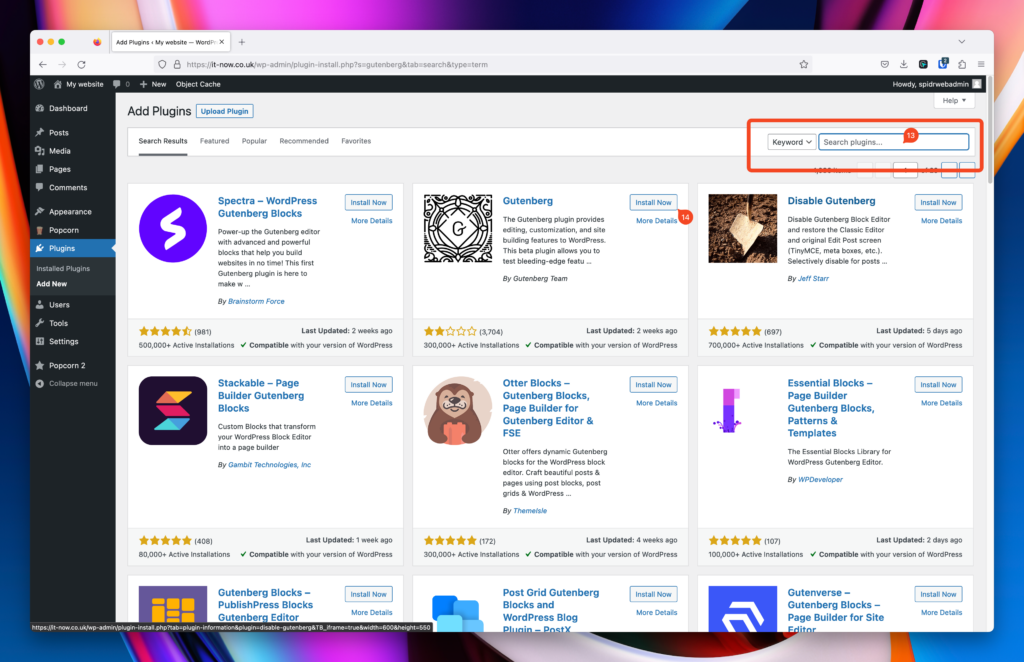 The Install Now button will change to Activate, click Activate (15).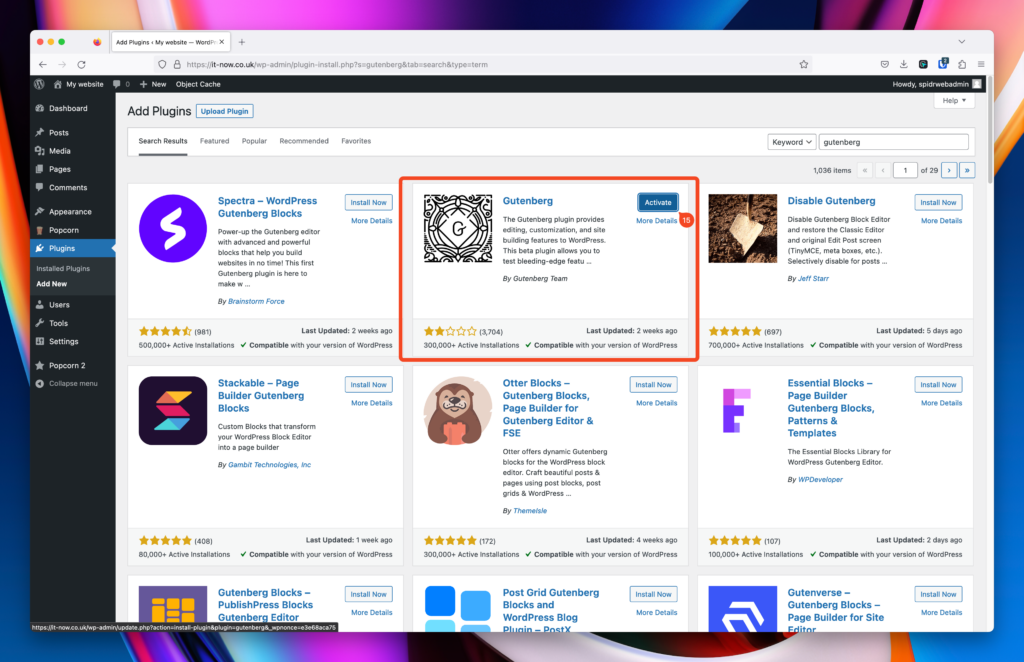 You'll now be redirected to the plugins page and Gutenberg will be showing as 'Active'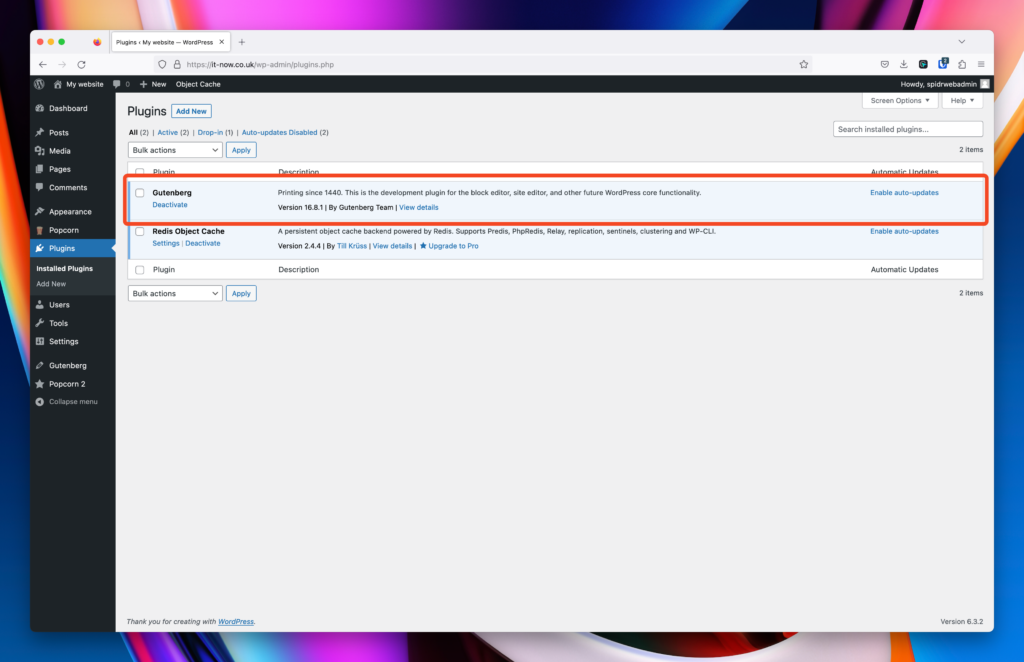 Thats it – you're ready to start! 🎉
Now that the theme is installed, you're now ready to start building out your site.
You may need to deactivate PopcornTheme should you sell your site. ↩︎