Popcorn2 can also be used for non affiliate sites, there may be occasions where you dont need an affiliate disclaimer – follow this quick guide to remove them.
Open the site editor
Open the site editor by following this brief guide 🔗.
Remove the disclaimer
By default, there are 2 templates for posts.
Once in the site editor, follow the steps below to remove the affiliate disclaimer.
In Site Editor, Go to Template Parts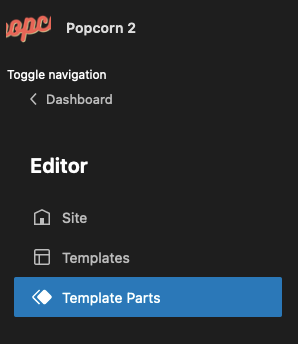 Open the Simple post content template part.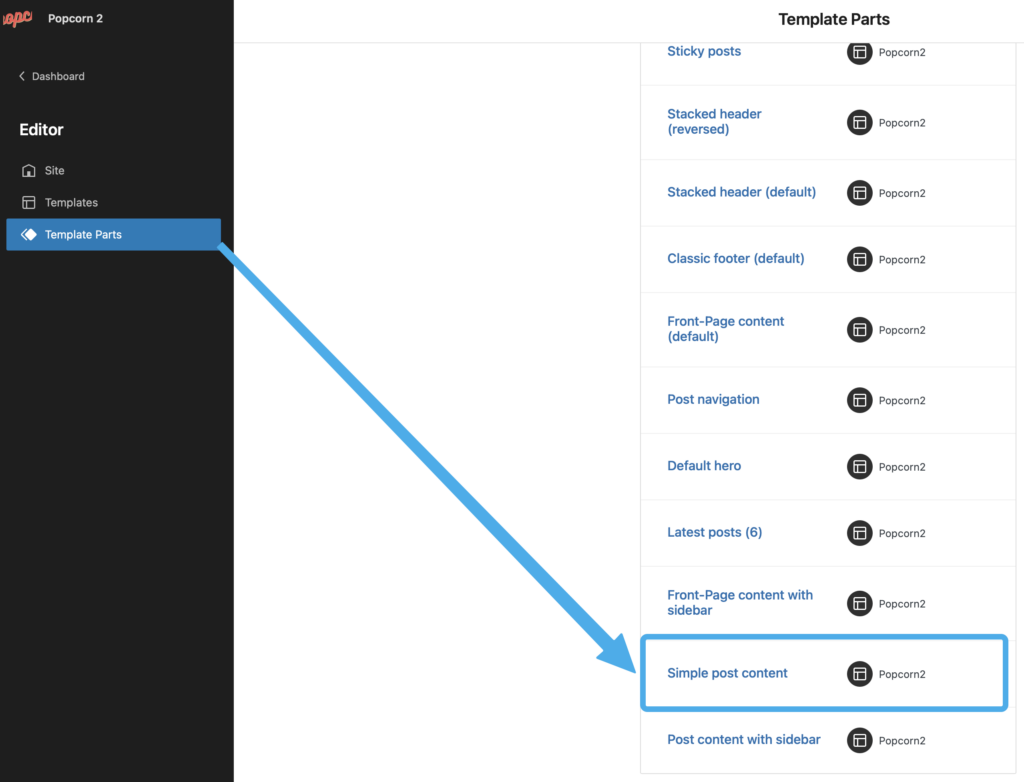 Simply, remove the group containing the disclaimer.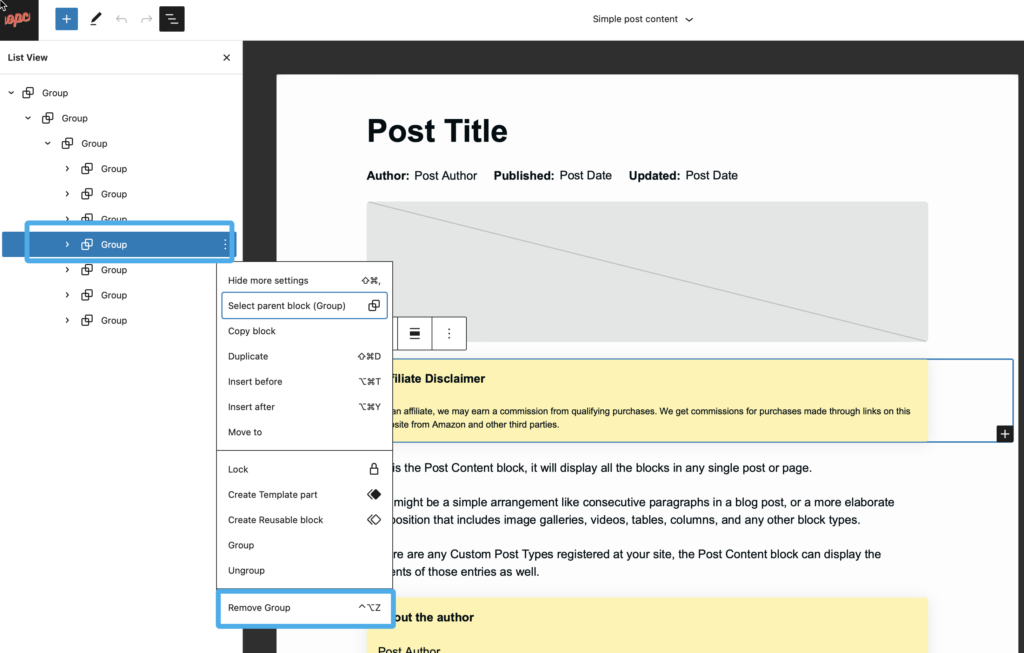 Conclusion
And thats it! make sure you hit save, all your posts using this template will no longer have an affiliate disclaimer.