Customize your header with a selection of built-in templates with Popcorn Theme 2.
Reverting or restoring template parts back
In block themes you can easily revert or clear any configurations back to defaults.
Open any template or template part that has been changed, and clear customizations (1).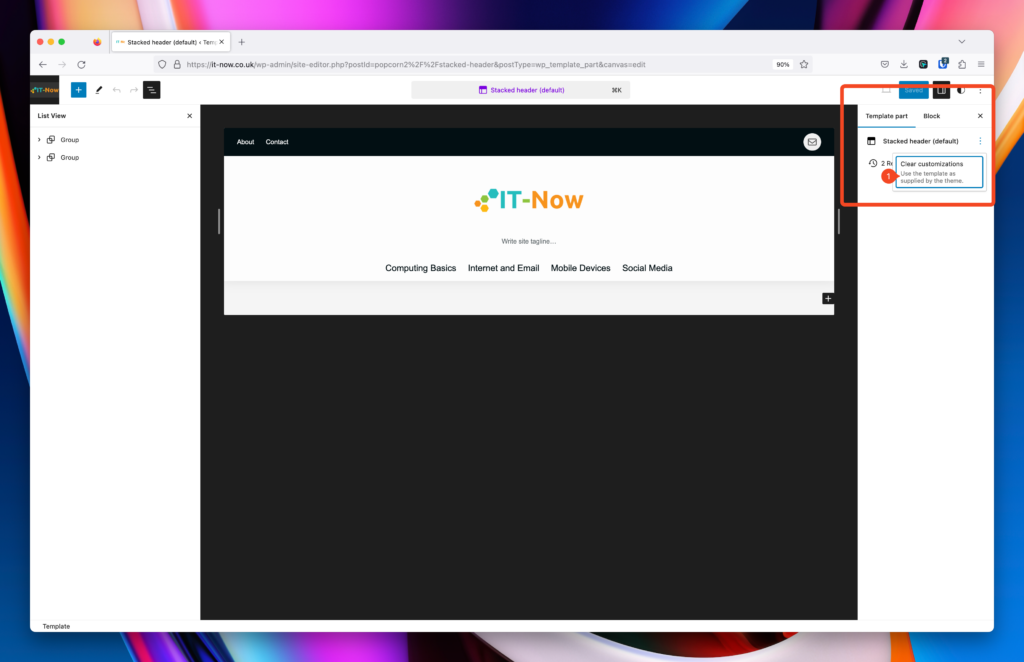 Alternatively you can clear customizations without opening the template in Manage All Templates.
You can also easily see where you have made changes (2).
Click Clear Customizations (3).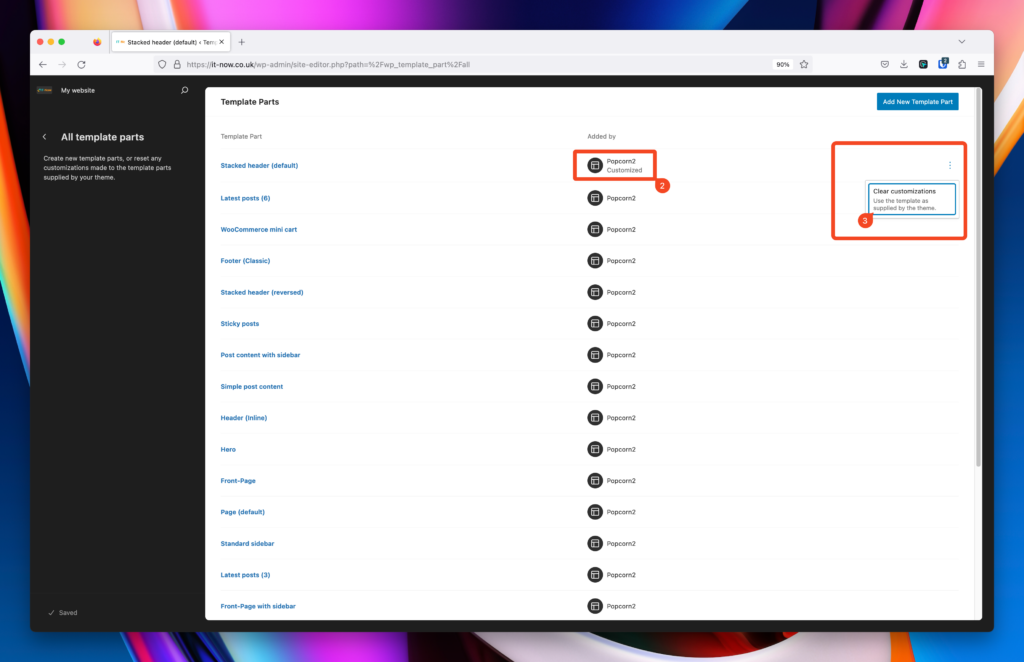 Restore from a different revision
You can also restore to a different revision (4) if you want to go back a couple of steps.