You can change the default colors in Popcorn2 within the Site Editor making your site look unique for your niche.
Open site editor
First of all, open the site editor. Read more here 🔗.
Open the color options
In the site editor, Click on the Styles icon.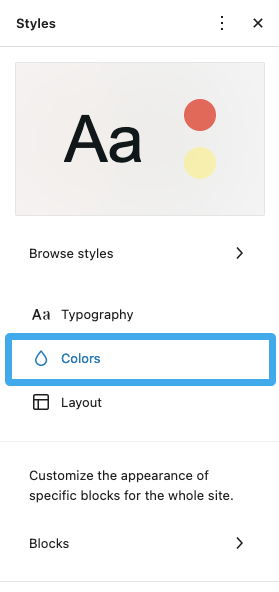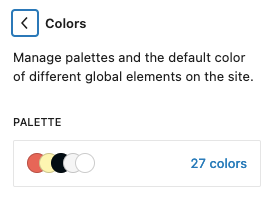 Edit or add colors
Click here to edit your theme colors. Changes here will affect your site globally.
Click here to edit the standard WordPress colors. These colors are not used in the theme, but can be used anywhere on your site.
Add more colors by clicking here.